Having life insurance is a key part of being financially prepared for whatever life brings.

"In this world nothing can be said to be certain, except death and taxes." - Benjamin Franklin (1706-90)
We're going to talk about a subject that nobody likes to think about much – life insurance.
Often, we consider insurance as a necessity for our homes, contents we wish to protect and our cars. We even have insurance for our pets and mobile phones! But we give little thought to the more intangible aspects of our life – health, income and what happens to our loved ones in the event of our death.
What is life insurance?
Life insurance isn't so much for you. It's for your family, should something happen to you.
Let's say you're a fit, healthy 34yr male – non-smoking, physically active and on a good career path at work. You've got a young family and life is pretty busy.
So, what would happen if you were diagnosed with inoperable, terminal brain cancer? How would you continue to earn money, pay your bills and hold onto your house? What happens to your loved ones once you're gone?
A life insurance policy would pay out a lump sum in the event of your death or a terminal illness diagnosis. This lump sum could be enough to pay off your mortgage, cover medical or funeral expenses or ensure your partner and children are looked after when you're no longer here.
It's not a pleasant thought. But that's why life insurance is so important. It can make such a big difference to your family and how well they can adjust to a life without you. It helps get your family back up on their feet.
Life insurance? Income protection? Aren't they the same thing?
Not quite. Income protection insurance is designed to replace your income if you're not able to work due to illness or injury. It's designed to cover your everyday essentials while you get back on your feet.
Life insurance is designed to get your family or loved ones back on their feet in the event of your death. It's generally a one-off, lump sum payment that is paid out to your nominated beneficiary.
How much cover do I need?
There's several things to consider when working out how much life cover you might need. A bit like working out how much cover you need for all your contents!
Some advice suggests you need 5-7 times your annual salary in cover; other suggest working out how much you'd need to cover current monthly expenses as well as the long term. Sometimes insurers will get into the nitty-gritty, asking you to estimate how much you'd need for funeral and medical expenses cover, and potential future costs (eg university education for your children).
Discussing your situation with a financial adviser will help you work out how much cover you need. They can run through different policies and work out which option suits you best.
How much does it cost?
Like many insurance policies, your life insurance premium will depend on several things:
What type and level of life insurance you've selected (eg. a premium 'bells and whistles' policy vs more basic cover)
Your age, lifestyle and gender (women generally pay a lower premium because they tend to live longer than men)
Your current medical status – (being physically active and having a healthy BMI score may contribute to a lower premium)
If you're a non-smoker, current smoker, vape-user or have just recently given up
Should my partner have a policy too?
Well, yes, if you're both contributing to the household costs, it makes sense for both of you to have separate life insurance policies. All it means is that you both have one less thing to worry about during a stressful and difficult time.
Future-proofing
Taking out a life insurance policy is a big deal. It means you've thought about your future and what that may look like. Being financially resilient means being prepared for whatever life brings. Having a life insurance policy gives you peace of mind. And, if the worst happens, life insurance allows your family the time and space to adjust and get back on their feet.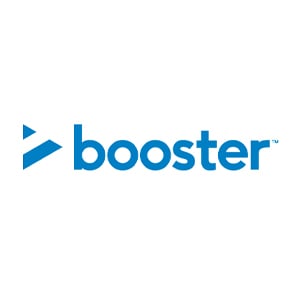 Booster
We're Booster. We've been looking after New Zealanders' money since 1998. We're proudly Kiwi owned and operated and here to help you make sense of money.