Booster Workplace Savings
Our Workplace Savings Plan enables employers to offer added value and incentives for employees.
It's a win-win – growing your business and retaining the right talent, whilst growing motivation, productivity and opportunities for your team.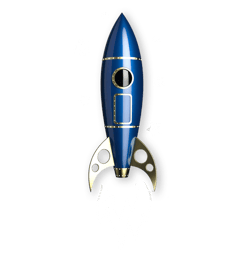 Booster Workplace Savings
The Booster Workplace Savings Plan (WSP) is designed for employers wanting to recruit, retain and meaningfully reward their staff – whilst promoting a reputation for being a good employer.
Works alongside KiwiSaver
Sits alongside KiwiSaver to provide extra employee benefits and it's a great option for those not eligible for KiwiSaver.
Flexible plans to suit your business
One plan with multiple categories to accommodate different goals and needs across your workplace.
Easy online management
Manage it all online! Both employers and employees have access to easy online WPS application and management.
How does the Booster Workplace Savings plan work?
For employers
Sits alongside KiwiSaver, so you can reward staff with the ultimate benefits package – and provide a reward scheme for employees who may not be eligible for KiwiSaver.
Work with your Financial Adviser to set up a Plan tailored to your business goals. You also have the flexibility to create different categories to deliver customised employee benefits.
For employees
Invite employees to join your Plan by signing up via an online application process. They'll receive a member booklet and information about their fund options and other Booster benefits.
There are eight funds to choose from, including four Socially Responsible (SR) funds.
Employees can access Booster tools and resources via their online account or the Booster NZ app, and can log in at any time to watch their savings grow.
How does the WPS Plan differ from KiwiSaver?
Booster WPS can work alongside KiwiSaver to give your staff extra employee benefits, and offering a great savings option for those not eligible for KiwiSaver.
Financial advice
Your Financial Adviser will help you set up your Plan for the company. They can help you define goals and how to achieve them through the Plan, as well as provide ongoing financial advice to your employees.
Easy online management
Your WPS Plan is managed via a simple, online platform, which we create and customise to your business needs. You'll be able to log into your employer portal, allowing you to easily invite employees to join the Plan, and manage other admin and payroll tasks.
Employees will also receive online access via mybooster and the Booster NZ app so they can view and manage their account on the go.
How do we apply?
You'll work with a financial adviser to develop and establish a Plan that best works for business needs. They can help you complete and submit the application documents as well as help you facilitate transfers from existing schemes.
To request an adviser, or to find out more about how WPS can benefit your business and your employees.
Please contact us on via workplacesavings@booster.co.nz to request an adviser.
Why choose Booster SuperScheme?
Financial advice
Both you and your employees are supported by a financial adviser throughout the duration of your WPS plan.
Booster tools and benefits
Additional benefits such as access to financial advice, budgeting tools, as well as free accidental death cover of $10,000* for eligible members.
*Increased cover can be negotiated
Ethical investing
At Booster, we apply a robust range of environmental, social and governance (ESG) factors when making investment decisions across all our core investment funds. Additionally, we have four Socially Responsible (SR) funds to choose from. Read about our ESG and SRI philosophy here.